As we settle into a more hopeful year, we reflect on the insurmountable work we faced in 2020, one of the most challenging years of our time. It's been over a year since the COVID-19 pandemic was declared a public health emergency, and women at Heluna Health rose to the occasion. As National Women's History Month 2021 comes to a close, it's time to honor the achievements and enormous contributions that the women at Heluna Health have made towards improving the health of entire communities.
1. Blayne Cutler, MD, PhD
President and Chief Executive Officer, Heluna Health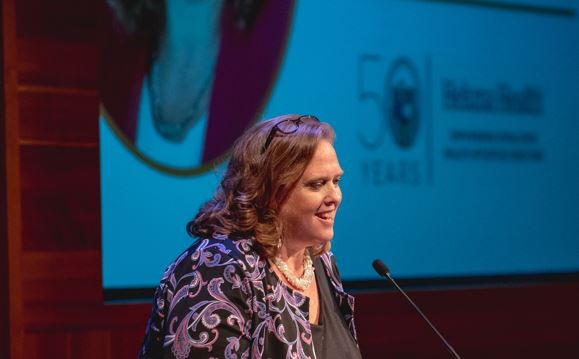 Blayne Cutler, MD, PhD, joined Heluna Health in 2014 as its president and chief executive officer. She is a physician trained in infectious disease and public health. Prior to joining Heluna Health, Dr. Cutler served as New York City's assistant commissioner for HIV Prevention and Control under Mayors Michael Bloomberg and Bill DiBlasio, and as the City's director of HIV prevention from 2007-2013. During her tenure, new HIV diagnoses declined by more than 25 percent, and HIV fell off the list of top ten causes of death among New York City residents for the first time in 30 years. Blayne has published work widely on topics related to HIV, epidemiology, history and public health. She has lectured at universities around the world and has assisted in the scale-up of HIV treatment and care in Africa. Blayne received her medical degree at the University of Pennsylvania; completed her residency training at Brown University; and her infectious diseases fellowship at Columbia University. Dr. Cutler also has a deep love of the humanities: she holds a doctorate in history from Yale University and worked as a journalist prior to becoming a physician.
What are some wise words to live by?
'Life shrinks or expands in proportion to one's courage.' –Anais Nin
What brings you joy?
"An afternoon walking on the beach with my hilarious and incredibly observant teenage daughter always makes me laugh, and laughter brings me great joy. The pandemic has also intensified our awareness of and appreciation for every moment we have with those we love."
2. Kiran Saluja, MPH, RDN
Executive Director, PHFE WIC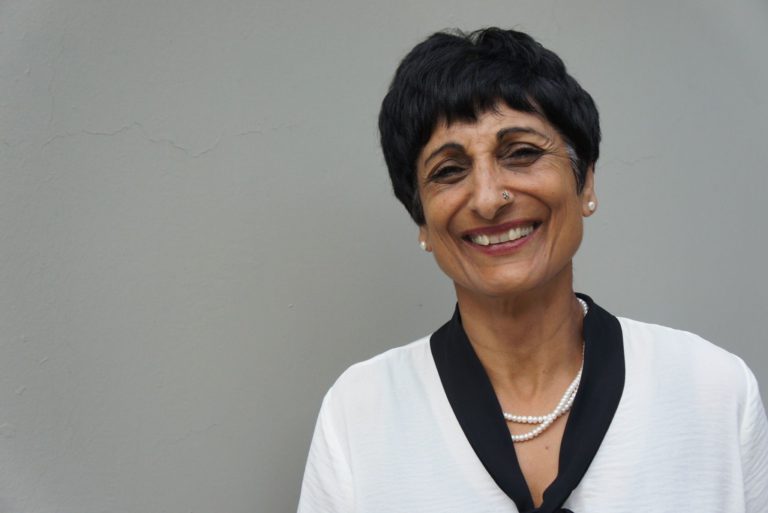 Kiran Saluja is the executive director of the PHFE WIC Program (Special Supplemental Nutrition Program for Women Infants and Children). PHFE WIC is the largest local WIC agency in the country, managed by Heluna Health, serving approximately 3% of the nation's total and 19% of California's WIC recipients. Ms. Saluja is a registered dietitian, who obtained her Master of Public Health (MPH) degree from the UCLA School of Public Health. She also holds a master's and bachelor's degree from the University of Delhi, India. Kiran is a passionate supporter of breastfeeding and has participated in numerous breastfeeding coalitions, task forces, and special committees at the local, state, and federal levels. She served on the board of the National WIC Association for seven years and was board chair in 2012.
Ms. Saluja has spoken widely about WIC, breastfeeding, and nutrition education, including before the U.S. Congress in 2010 and at the Institute of Medicine in 2011. She has also led the PHFE WIC program through over thirty years of innovation, including developing several health equity initiatives; transitioning the benefits delivery system from paper check to electronic benefits; and ensuring two-thirds of all newborns and over half of all children under age five in Los Angeles County receive WIC benefits.
What are some wise words to live by?
"Give every day your absolute ALL. Live every day with a passion for people, the work, this life, and make a difference every day."
What brings you joy?
"My family, including my four-legged pets, my friends, my work and my colleagues, a good book, an interesting podcast, an exciting drama, my garden, and cooking. I find joy in life!"
3. Rochelle McLaurin MBA
Deputy Director, Contracts and Grants Management, Heluna Health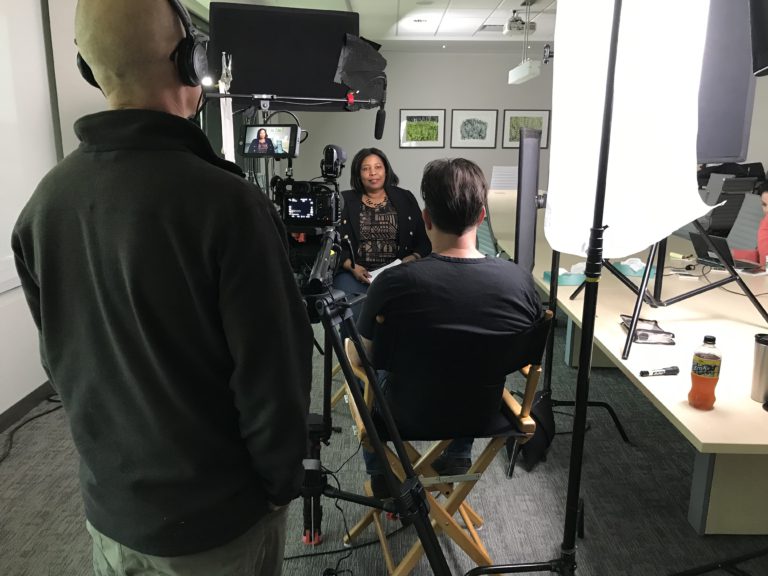 Rochelle McLaurin has over 15 years of experience in contracts and grants management and currently serves as the deputy director of contracts and grants management at Heluna Health. In this role, Ms. McLaurin continues two of her passions: mentoring individuals and enhancing public health for all communities. Rochelle has served on various advisory boards throughout her career, focused on organizations whose visions entail promoting and supporting their communities, especially communities of color. Rochelle has extensive experience in volunteering for non-profit organizations focused on girl/women's empowerment, homelessness, and domestic violence.
Ms. McLaurin holds a Master of Business Administration with an emphasis in geographic informatics systems from the University of Redlands, School of Business, and is also a 2018 graduate of the Multicultural Women Executive Leadership Program, an organizational partner of the USC Marshall School of Business. Currently, Rochelle is the co-chair for the National Grants Management Association (NGMA), Southern California Chapter, and a member of the National Black MBA Association Inc., (NBMBAA) Los Angeles Chapter.
What are some wise words to live by?
"This was shared with me many years ago, but not until later in life did I truly understand and appreciate its value—your need may be in the seed. Are you still holding on to the seed awaiting a harvest instead of planting it for a harvest?"
What brings you joy?
"Ultimately, spending time with my daughter and being a part of her life as she grows into an innovative leader definitely brings me joy. My passion is in encouraging and empowering young girls and women, by sharing with them that they are more than enough."
4. Toncé Jackson Ed.D, MPH, RDN
Senior Equity Manager, PHFE WIC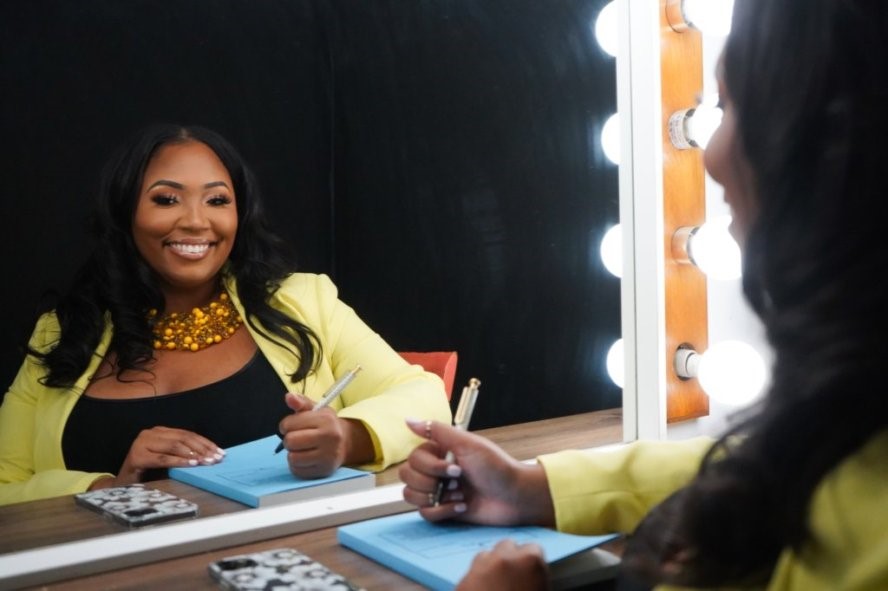 Dr. Toncé Jackson is the senior health equity manager for the PHFE WIC Program in Los Angeles, CA. She has 13 years of progressive experience as a registered dietitian nutritionist and certified lactation educator at the WIC Program. In 2015, she co-founded CinnaMoms, a modern breastfeeding and parenthood support program for Black families at the PHFE WIC program. Dr. Jackson is a National WIC Association Health Equity Champion and is co-lead of Heluna Health's workplace inclusion initiative. She recently received the California Academy of Nutrition and Dietetics 2021 "Excellence in Community Nutrition" Award. Toncé is a 2020 graduate of California State University, Los Angeles with a Doctorate in Educational Leadership. She also holds a Master of Public Health degree from the University of Massachusetts, Amherst. She plans to use her advanced degree to further research in anti-racist maternal and infant health and breastfeeding solutions.
What are some wise words to live by?
"Personally, I am beautifully and wonderfully made. Everything will work out just fine and in my favor. In the work, "the answers are in the community." Ask us, then fund our innovation."
What brings you joy?
"Faith, family, and the freedom I feel when I show up as just Toncé."
5. Shannon Whaley, PhD
Director of Research and Evaluation, PHFE WIC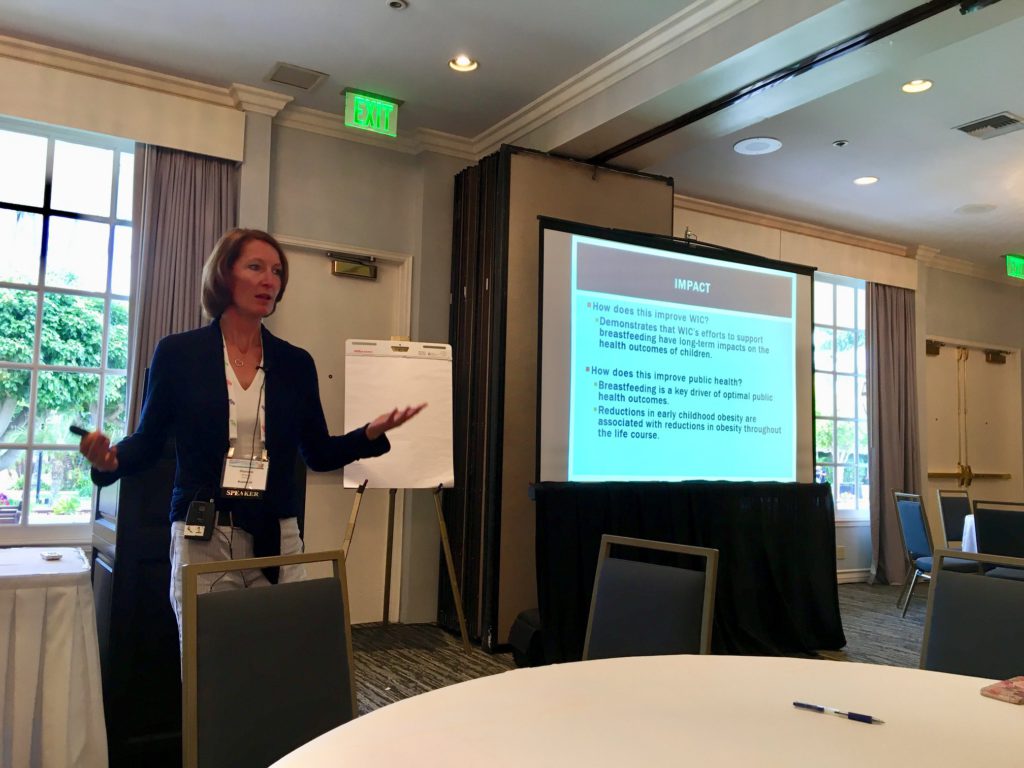 Shannon E. Whaley, Ph.D. is the director of research and evaluation for PHFE WIC, the largest local agency WIC program in the nation. Dr. Whaley's expertise is in the planning, development, and evaluation of programs designed to optimize the healthy development of children and families served by WIC. Her work spans a broad range of topics including childhood nutrition and obesity, prevention of prenatal alcohol use, promotion of early literacy for low-income children (and founder of our Little by Little School Readiness Program), and examination of the impact of the WIC food package on WIC participants. Her most recent focus has been on factors associated with WIC program retention and on impacts of the COVID-19 pandemic on WIC families. Dr. Whaley served on the National Academies Committee to review the WIC food packages (2014-2017) and continues to focus on how the WIC food package impacts the health outcomes of WIC participants. She lives in Los Angeles with her husband and 16-year-old son.
What are some wise words to live by?
"So many wise words to choose from but in this year of so much communal grief, I have embraced the quote, "no feeling is final" (Rilke). When we stay connected to one another, we can get through anything."
What brings you joy?
"Many little things bring much joy–a morning run that doesn't hurt too much, family dinner with my 16-year-old, who certainly wasn't planning to spend this much time with his parents, sunsets over the Pacific Ocean, a birthday celebration with people I never would have "seen" in a normal year but could see on Zoom, colleagues that inspire me."
6. Marta Kuperwasser
Director Operations, WE in the World
With over 19 years in operations management, Ms. Kuperwasser has a passion for seeing the puzzle pieces coming together. Marta understands that no area is complete without the synergy that comes from operating as a team. She believes that this is true for running a company and more so for bringing equity into being.
Ms. Kupperwasser's immigrant roots are what drive her to want to provide equitable experiences to communities and people. She recognizes that the hard work and wonderful opportunities afforded her by her parents, school and the greater community have helped shaped who she is today and works to provide those same opportunities of equity to others.
What are some wise words to live by?
"You can fall hard, but you can get up stronger." – My mom
What brings you joy?
"Being part of others' growth–seeing that light come on fills my soul."