Heluna Health, a leader in population health, has welcomed three new members to its Board of Directors. In unique ways throughout their diverse careers, they have each championed causes that benefit people living in under-resourced communities and each has extensive experience through leadership roles or board positions in healthcare.
The new board members include Dr. Nwando Anyaoku, Chief Health Equity Officer for Swedish Health Services, the largest nonprofit healthcare provider in the greater Seattle area; Terhilda Garrido, the former vice president of Health Information Technology Transformation and Analytics with Kaiser Permanente's National Hospitals, Quality and Care Delivery Excellence team; and Hope Tarirai Mago, a partner with HCAP Partners, a San Diego-based firm that provides growth capital to small and middle market companies throughout California and the West.
"We are delighted that Nwando, Terhilda, and Hope have joined the Heluna Health Board of Directors," said Board Chair Alex Baker. "They have each demonstrated visionary leadership throughout their careers, and with their experience supporting underserved communities, they will be a great addition to the board as we work to guide Heluna Health's future path."
Dr. Blayne Cutler, President and CEO of Heluna Health, said that the experience of these new board members will be a valuable resource to the organization. "In different ways, Nwando, Terhilda, and Hope have all worked to improve the lives of people in within their broader communities," she said. "I look forward to the guidance they will bring to Heluna Health, as we work—through our programs and with our partners—to eliminate health disparities and create healthy, strong communities for all."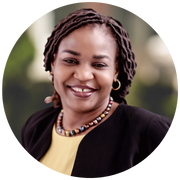 A physician and administrator with extensive experience leading organizations and clinical programs dedicated to community health, Dr. Nwando Anyaoku's work has focused on pediatric care, population health and gender equity, and healthcare innovation throughout her career. Appointed to her current position with Swedish Health Services in March 2021, Dr. Anyaoku is also the co-lead of Swedish's Office of Health Equity, Diversity & Inclusion, which drives initiatives to dismantle systemic racism, reduce barriers to health care access, and improve health equity. She has held several positions at Swedish since joining the organization in 2016, including Executive Medical Director of Pediatrics and Executive Medical Director of Medicaid Strategy for Population Health. In 2021, she organized Seattle's first COVID-19 Community Mobile Vaccination program serving communities of color and vulnerable populations. Earlier in her career, she served as System Medical Director of Pediatric Medicine at CHI Health in Omaha, Nebraska and Division Chief of General Pediatrics at Children's Hospital of New Jersey at Newark Beth Israel Medical Center. Dr. Anyaoku earned Bachelor of Medicine and Bachelor of Surgery degrees at the University of Nigeria in Nsukka, a Master of Public Health at Johns Hopkins University, and an MBA at the University of Washington.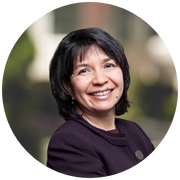 Founder of Oakland-based consulting firm Camino Advisors, Terhilda Garridois an expert at leveraging analytics and digital innovation to generate "smarter" healthcare. She worked for Kaiser Permanente for nearly 30 years, helping oversee aspects of its digital transformation, and also served on Kaiser's National Diversity Council. Garrido is a founding board member of the Alumni Society, a networking association for Latino leaders. She also serves on the board of CareMessage, which leverages technology to help safety net organizations fulfill the essential needs of underserved populations. Garrido holds an operations research degree in engineering from Princeton University and a Master of Public Health in Biostatistics from the University of California at Berkeley.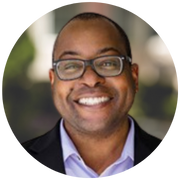 Hope Tarirai Mago is responsible for the origination and diligence of investment opportunities, portfolio management, and value creation at HCAP Partners. Since joining the firm in 2009, he has led the development of the firm's impact investment initiatives, which focus on investments that generate social and environmental impact along with financial returns. A thought leader in impact investing, Mago was elected Chair of the Board of Directors of Impact Capital Managers in April 2021. He is active with several corporate healthcare boards, and is an Advisory Committee Member of Local Initiatives Support Corporation (LISC) San Diego, CA. LISC is one of the nation's largest nonprofit funding organizations, which has invested more than $200 million in San Diego's low-income communities. Mago holds a bachelor's degree in finance and banking from the University of Zimbabwe, and earned an International MBA from the University of San Diego.
For in-depth bios and to learn more about Heluna Health's board of directors, please visit www.helunahealth.org/